Pro AV Catalog
Manufacturers
PRODUCT CATEGORIES
Matching Keywords
Model Numbers
TASCAM Announces New VAMP Function for the Model 12 Integrated Production Suite
Posted on Tuesday, June 30, 2020
Innovative loop playback feature enhances versatility both live and in rehearsal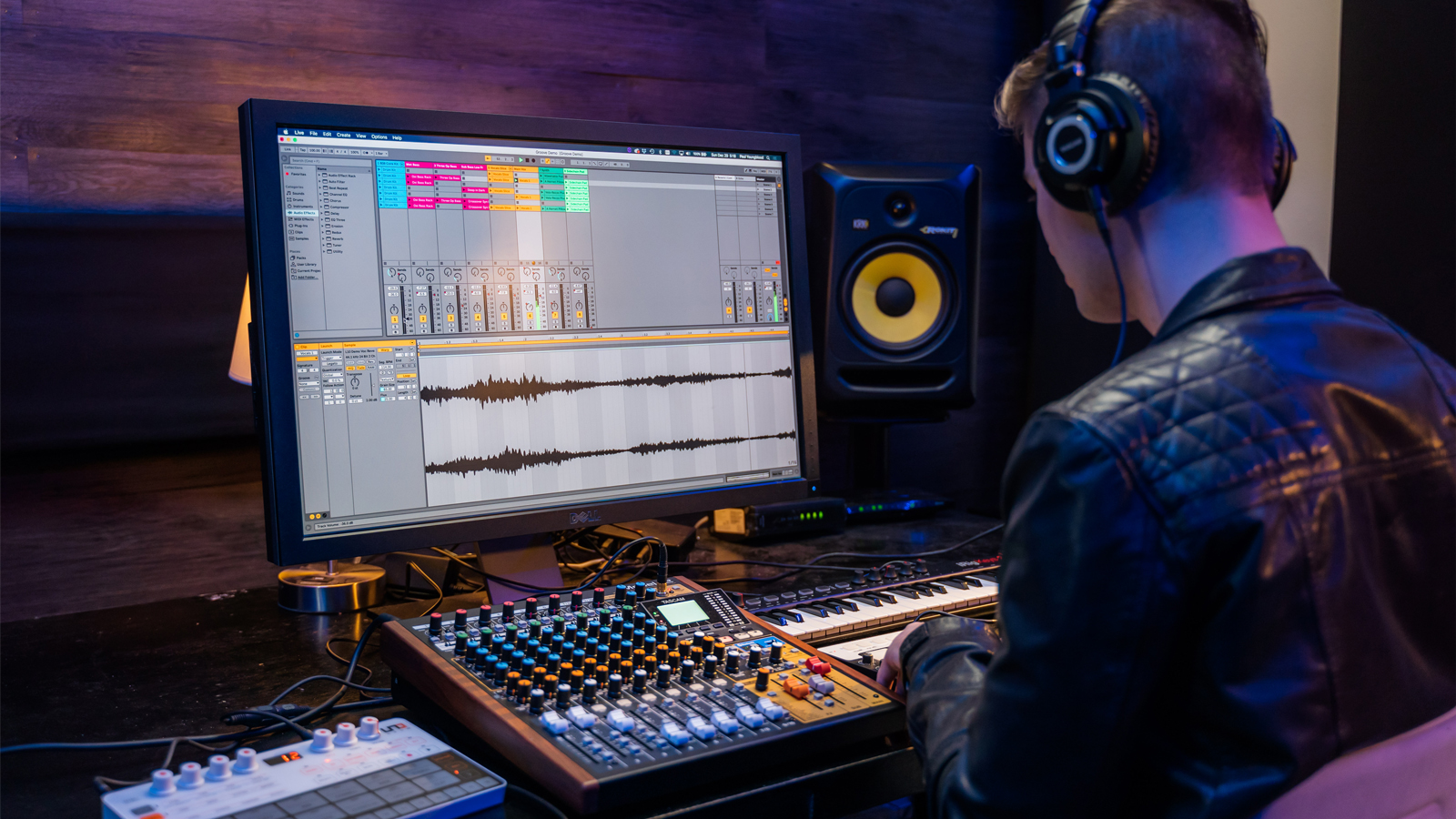 TEAC Corporation, Tokyo, Japan - June 2020... TASCAM, a world leading provider of audio solutions for musicians, engineers, broadcast professionals, and AV system integrators, is pleased to announce the addition of the new VAMP feature to the company's Model 12 Integrated Production Suite. An invaluable tool for a wide range of applications including rehearsals, individual practice, and live performance, the new VAMP feature provides a seamless, repetitive playback loop between two selected points in a song—enabling interactive live playback for extended solos and jams, plus repeated playback of a selected individual track for rehearsal purposes.
Executing the new VAMP playback function—added by way of the V1.10 firmware update—can be accomplished via the Model 12's LCD display or using the optional RC-1F footswitch. In the studio, the VAMP feature enables, for example, a soloist to rehearse his / her performance prior to actually recording it. Similarly, the VAMP feature is an ideal individual practice aid that helps musicians fine-tune their performances through difficult passages. In live applications, the VAMP feature is an invaluable function that gives the band the ability to extend various sections of a song. Examples include extending an instrumental solo or repeating the 'hook' of a song indefinitely for the purpose of keeping the dance floor active.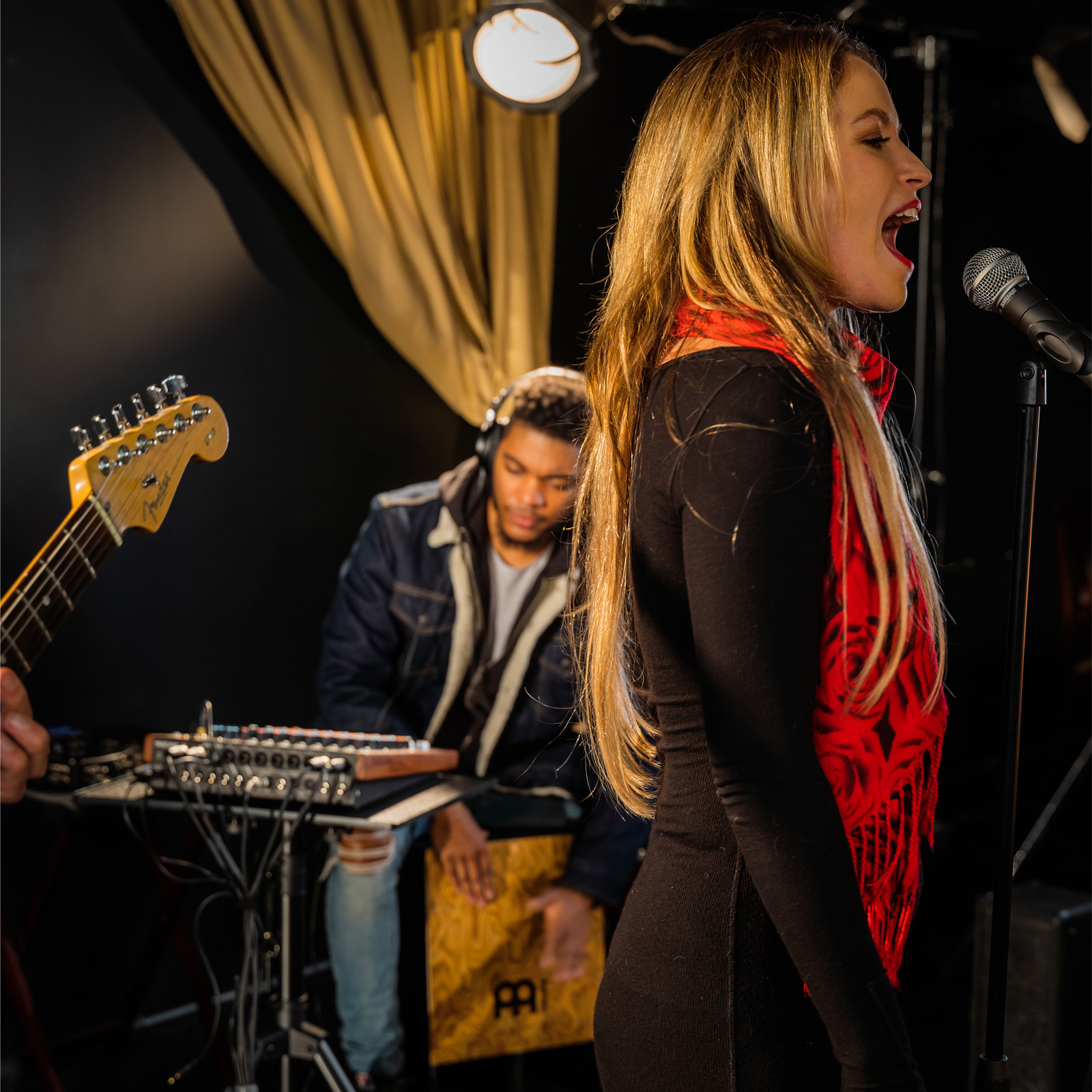 Providing a wealth of flexibility for both rehearsal and performance, the Model 12's new VAMP feature offers up to 10 pairs of start/end points in a single song. As a result of TASCAM's extensive experience designing and building a wide range of digital multitrack recorders, the new VAMP feature delivers seamless playback across multiple tracks—ensuring intuitive operation both when setting loop points and when extending playback during performance. Equally notable, users can freely mute or change volume levels on every other track in a song using the Model 12's faders while still having the VAMP function playing.
About the TASCAM Model 12 Integrated Production Suite
TASCAM's Model 12 is a compact all-in-one integrated mixer designed for music and multimedia creators, songwriters, and performers. Features include TASCAM's critically acclaimed multi-track recorder, USB audio/MIDI interface, DAW control functions, and unique podcasting capability including mix-minus and smartphone inputs. The Model 12 supports one's creative process, production, and workflow from start to finish, including podcasting.
You must be logged in to add more than four items to your comparison list.
Register today!
With a free My-iQ account, you'll be able to keep track of the latest updates and event notifications from your favorite AV manufacturers, manage your own projects and discover new pro-AV products.
Thank you!
Someone will be in touch with you shortly.
Tech Electronics
6437 Manchester Ave
St. Louis, MO 63139
USA
314-645-6200
http://www.techelectronics.com
United States, End-user Inquiries Only
Request more information from a dealer near you
Request more information from a dealer near you