Pro AV Catalog
Research Our AV Products
Pro AV Catalog
Research Our AV Products
Pro AV Catalog
Manufacturers
PRODUCT CATEGORIES
Matching Keywords
Model Numbers
15 Volvo Drive
Rockleigh, NJ 07647
United States

Crestron Electronics, Inc.
Crestron offers the only complete end-to-end solution with a complete line of hardware and software. Crestron not only connects and controls devices; we integrate and automate all the building systems to provide a connected experience. We deliver integrated solutions for audio, video, IP, lighting and climate control making wiring and installations easier and promoting system integrity.
Model: UC-MMX30-Z KIT
Featured Product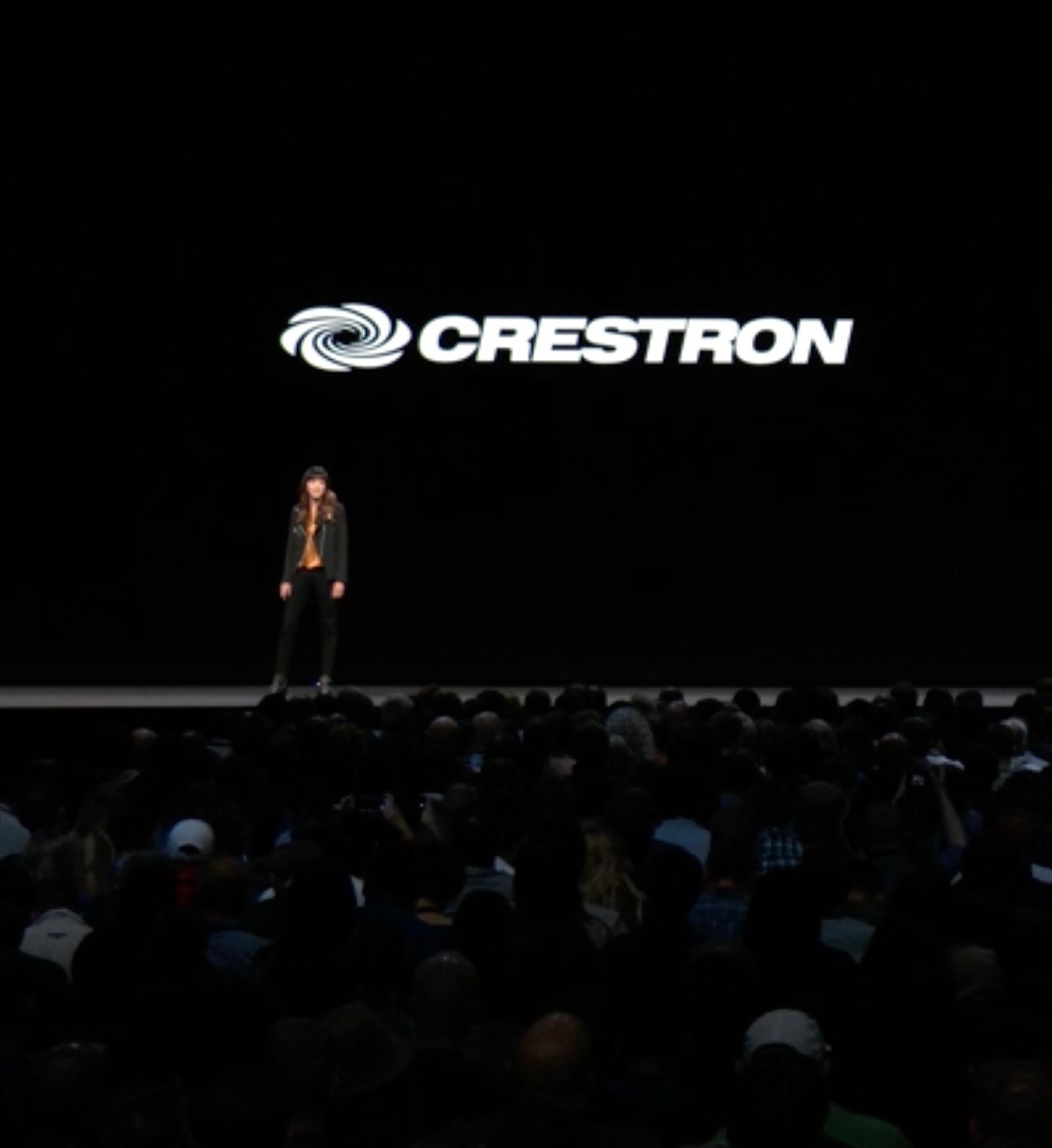 Homeowners will soon be able to control Apple TV with their voice through Crestron remotes, and use Siri to control their Crestron-driven home.

Crestron will soon be providing a next-generation user experience for Crestron home systems. Announced at Apple's WWDC 2018 conference, Crestron Technology Professionals will soon be able to leverage the power of Apple TV, Siri, and HomeKit to enhance their clients' lifestyles and user experience.

This new integration will bring two important benefits to Crestron customers. First, it will enable IP control of Apple TV, including voice commands via the TSR-310 touchscreen remote control. And second, it allows users to use Siri on their iPhone, iPad, Apple Watch, or HomePod to control the Crestron devices in their home such as lights, shades and thermostats.

"We are working to ensure a complete technology solution for Crestron Technology Professionals and homeowners," says John Clancy, VP of Residential at Crestron. "An overwhelming percentage of our residential customers use Apple products as part of their home technology ecosystems, and delivering a seamless integration between Crestron technology and Apple solutions will absolutely enhance the homeowner's user experience."
You must be logged in to add more than four items to your comparison list.
Register today!
With a free My-iQ account, you'll be able to keep track of the latest updates and event notifications from your favorite AV manufacturers, manage your own projects and discover new pro-AV products.
Thank you!
Someone will be in touch with you shortly.
Tech Electronics
6437 Manchester Ave
St. Louis, MO 63139
USA
314-645-6200
http://www.techelectronics.com
United States, End-user Inquiries Only
Request more information from a dealer near you
Request more information from a dealer near you